09-20-2023, 09:09 AM (This post was last modified: 09-20-2023, 09:10 AM by rich2005. Edit Reason: typo )
(09-20-2023, 08:43 AM)

lenainjaune Wrote: Is it in function of my seniority ?  
Not as far as I know. That is your profile, use the User CP button (1)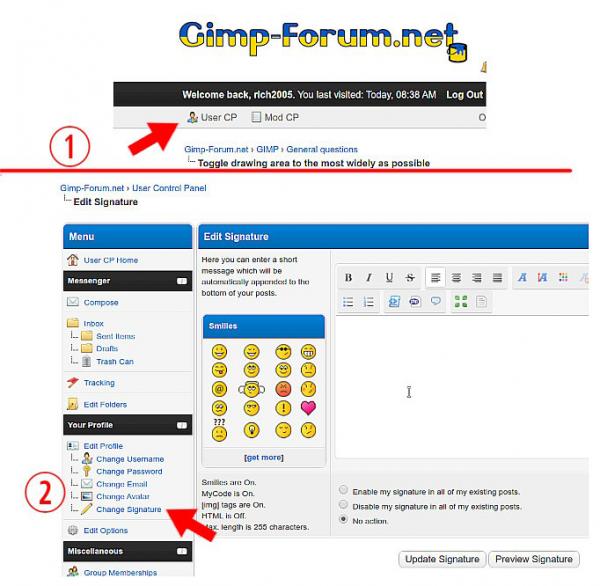 But go easy on the sig, Nothing more annoying than a monster quote followed by a "thank you" followed by a monster sig.
...but then I am a dinosaur coming from a time when a sig was generally two lines of text maximum and people edited quoted mesages.