05-11-2021, 09:14 AM (This post was last modified: 05-11-2021, 10:22 AM by rich2005. Edit Reason: edit )
A multi-page tagged image format (tif / tiff) becomes undeletable in Windows. Apparently it is the embedded thumbnails in the tif file which screws up Windows Explorer.
The best solution from the Gimp developers is prevention. Export the tif file with
thumbnails
disabled.
Untick
the thumbnails option.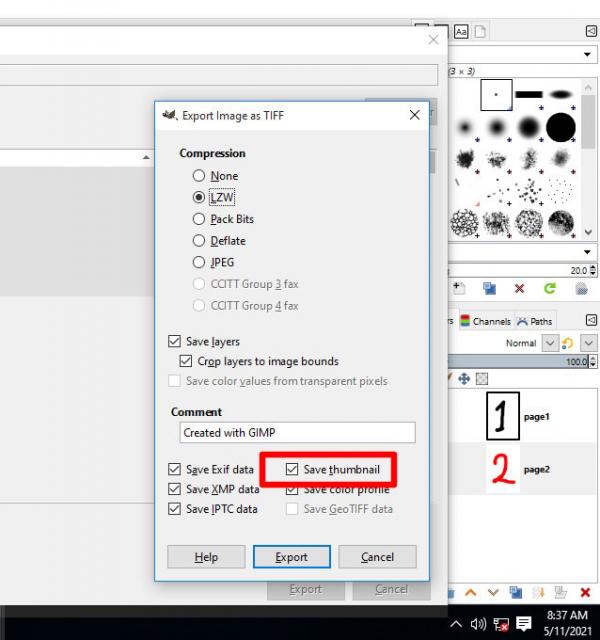 What can you do if you have an "undeletable" tif file. Not straight forward in Windows for any undeletable file
1. Right click in the task bar to open Windows task manager.
2. Locate  Windows Explorer and End Task.
3. Use the file option  
4. Open a command shell
5. Find and delete the tif file(s)
Get the desktop back using File -> Run New Task -> explorer.
A 5 minute video going through that. 
https://youtu.be/B_jKnaWFXCQ
Spot the mistake at the end

I deleted the wrong file. Should have been thumbnail.tif file. Always be careful.
Do not be put off by your Windows computer black command shell, I changed the colours to make it easier to see in the video.
The commands used 
cmd - starts the command shell
cd is change directory (directory = folder) 
cd.. (cd-dot-dot) is go up one level
dir (directory listing)
dir *.tif filters out the tiff files
del (delete) as del filename.tif