Blighty mentioned in
https://www.gimp-forum.net/Thread-Rotate...4#pid16204
that arakne-path-shape-creator8 was not working with current Windows Gimp.
There is / was a fix or this. Pulled out of my archive and using Win 10 (VM) / latest Gimp 2.10.14
Attached. 
Unzip, and put the whole folder in your Gimp user profile plug-ins C:\Users\"yourname"\AppData\Roaming\GIMP\2.10\plug-ins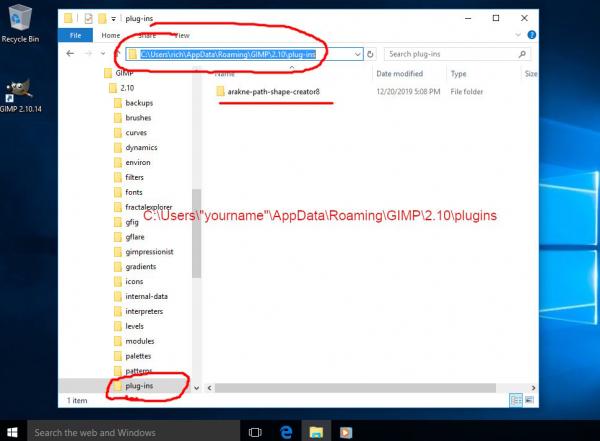 Find it in Filters -> Path -> Path Shape Creator...
Best used inside a selection.