06-27-2020, 08:48 PM (This post was last modified: 06-27-2020, 08:57 PM by carmen. Edit Reason: Add note )
(06-27-2020, 07:44 PM)

rich2005 Wrote: ...
As an old civil engineer, always had an interest in maps. Just had to pull up a UK OS map to see how they do it. Must have the same problem, not curved. Although in other names there is a change of direction between words. 
...
Just a very simple example of text on poligonal/smooth paths.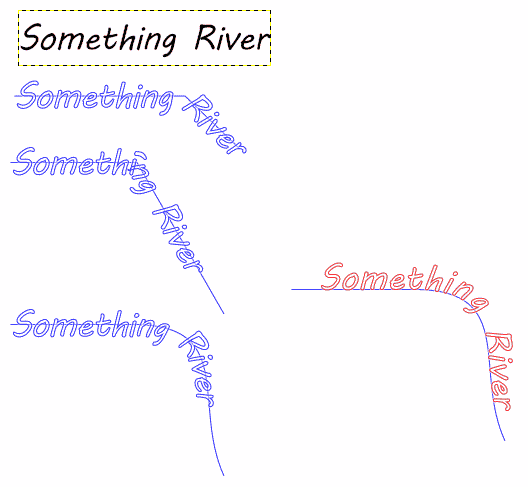 - 3 Left--Gimp default
- Smooth, right--ofn-text-along-path
Of course, this is made on a large scale (text at 69px)--when working with text at 12px-20px, AND a meandering river, adjustment is 'some fun'...
Note: Trouble with paths is, they are 'piecewise smooth' curves--and usually the issues arise at the joints between the 'pieces'.