Thread Rating:
Bevel reflect logo
Bevel reflect logo werkt niet meer bij mij in Gimp 2.10.14 ... wie helpt mij?
This forum is in English/ Google translate says:
Quote:Command reflect logo no longer works for me in Gimp 2.10.14 ... who helps me?
Old script and associated plugin that has a Gimp 2.8 plugin as a dependency.
Get the attached BL-kit.zip and unzip
Put the 3 plug-in files
map-object.exe  MLBevelReflect.exe  script-fu.exe
(script-fu.exe is optional) in C:\Users\"yourname"\AppData\Roaming\GIMP\2.10\plug-ins
and
bevel-reflect-logo.scm
script in C:\Users\"yourname"\AppData\Roaming\GIMP\2.10\scripts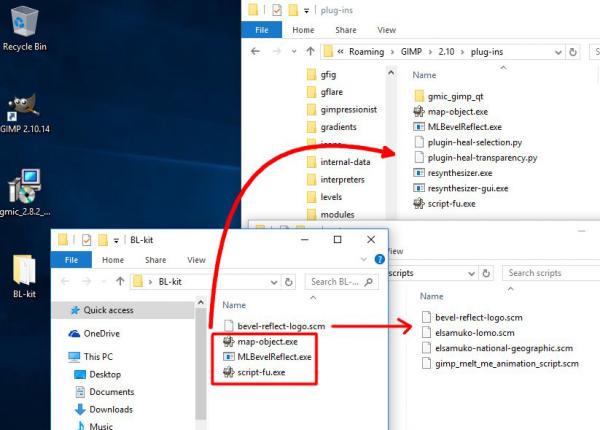 Works here