Attaching images
To add attachments you must be using the full editor panel, and not the small "Quick reply" editor at the bottom of the thread page. You get the full editor when you either:
Start a new thread
Hit the "Reply" button of a post
Hit the "New reply" button at the bottom of a thread page
Hit the "Preview" button when you are using the "Quick reply" editor widget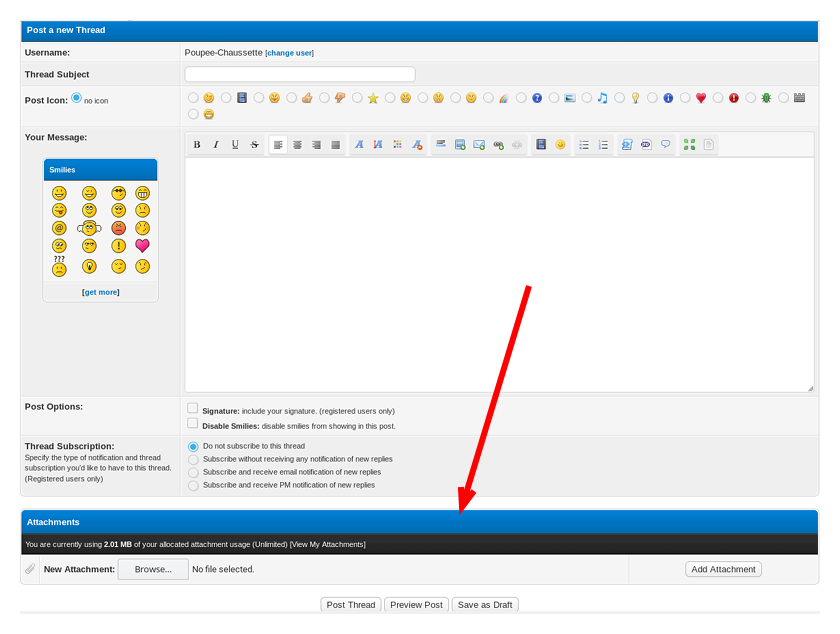 What is important is the area at the bottom, just above the submission buttons:



To attach a file, you click the 'Browse...'" button, which makes your browser display a file selector (depending on browser and OS, the dialog can look different)::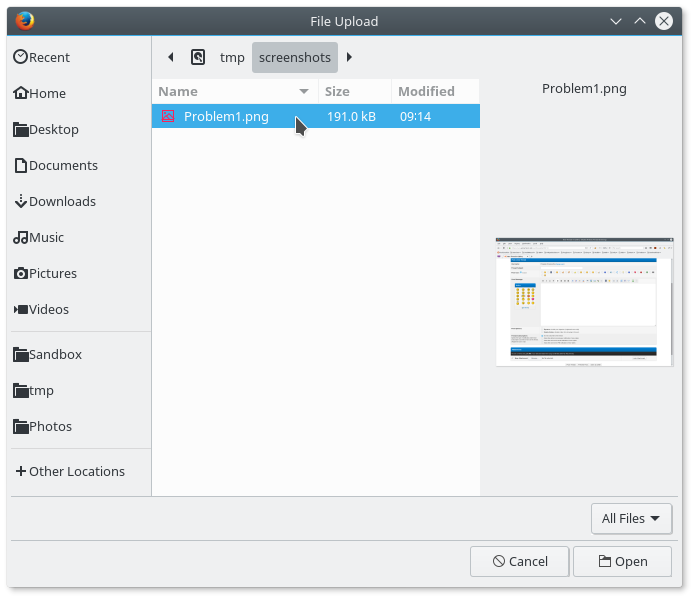 When you return from the selection, the name of the selected file should be displayed new tp the "Browse..." button:



You are not done yet, to upload the file to the Gimp-Forum server, you have to click the "Add attacthment" button. When the page returns, your attachment file appears in a list below the buttons:



If you stop there, your attachments are shown at the bottom of your post. To insert attachments as image in your text, move the cursor in the text editor area to the place*where you want the image to appear and click "Insert into post".
A few things to know
No more than 5 attachments per post
Most image file types are allowed, including of course XCF and its derivatives (XCFGZ, etc...)
There is a 500KB limit on the size of "flat" formats: PNG/JPG/GIF
There is a 2MB limit on the size of XCF and derivatives. Compressed XCF (XCFGZ, etc...) are usually about a third of the size of the equivalent XCF, so you can in effect post the equivalent of a 6MB XCF.
Zip and 7z files are allowed, up to 1MB.
The forum displays directly images that fit in a 600W by 800H rectangle. Those that are bigger are resized to these dimensions, and users have to click on them to see them at the original size.