04-15-2017, 09:20 AM (This post was last modified: 08-01-2019, 07:54 AM by rich2005. Edit Reason: update paths )
Brushes and Tags
All you really need to know is here:
https://docs.gimp.org/en/gimp-tagging.html
However a bit more.
The Gimp
default brushes
are stored in
Linux: /usr/share/gimp/2.0/brushes/
Windows: C:\Program Files\GIMP 2\share\gimp\2.0\brushes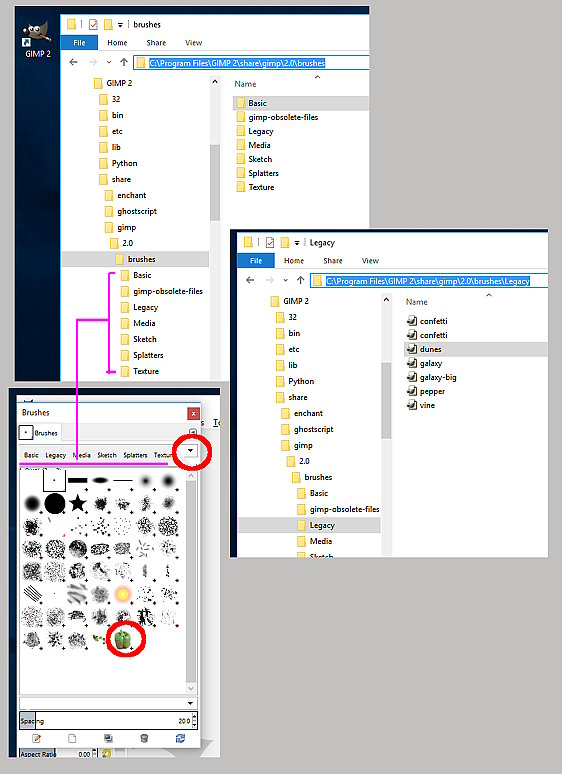 If you do not need any of these, the best way is
move
to the gimp-obsolete-files folder.
The link between a brush folder name and the Gimp Brushes Dialogue. The
folder name
is used as a brush tag.
Type a tag in at the top of the brushes dialogue and that will isolate the brushes in that section.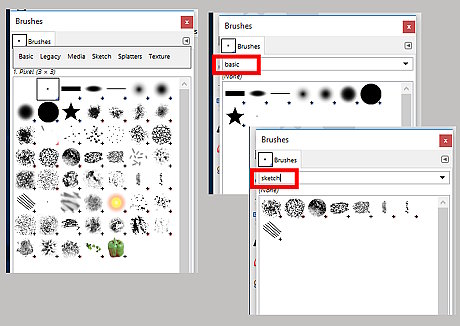 The place for your own brushes is in your Gimp profile
Linux: ~/.gimp-2.8/brushes or ~/.config/GIMP/2.10/brushes depending on Gimp version (note linux hidden folders)
Windows: C:\Users\your-name\.gimp-2.8\brushes or C:\Users\"yourname"\AppData\Roaming\GIMP\2.10\brushes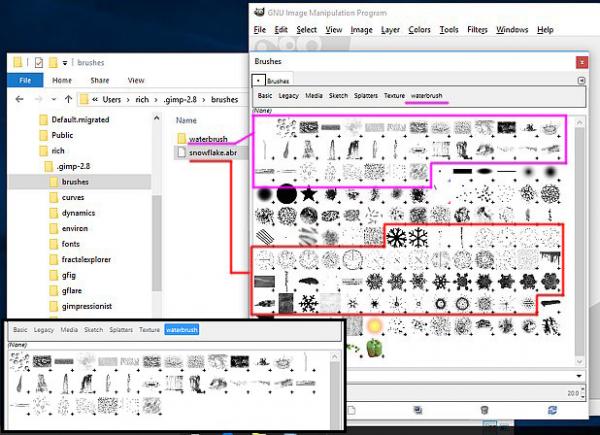 Any brushes in a folder will appear with a tag using the folder name. Brushes that are directly in the brushes folder are not tagged. That includes Photoshop .abr brush sets.  
Using the entry box
, bottom of the brush dialogue.
The current assigned tag is shown.
Any brush, including individual .abr brushes can be assigned a tag,
one brush at a time
by typing in a name. Tags are removed the same way.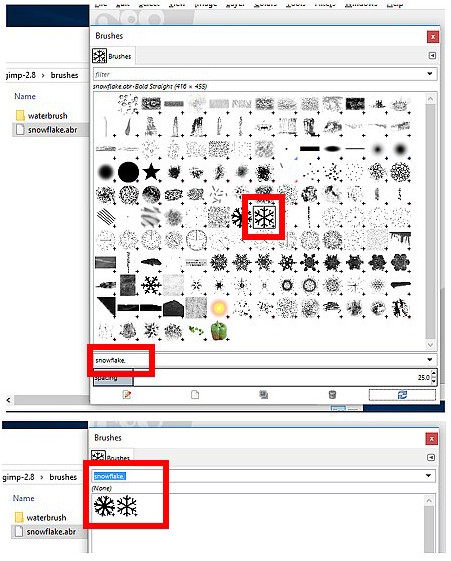 Totally screwed up the tags you assigned? Go to your gimp profile and delete the file
tags.xml
Gimp will create a new default file next start up.