Not one of my favourite tools.
Quote:...After I conclude making the box,  is there a way to move all the squares I want before it starts changing ?...
Yes and No.  If you want to move the control points no, as soon as you close the cage the image pixels are defined. (1)
If you want to move the whole of the un-defomed pixels. Still in the cage tool, click and drag a box around the cage. (2)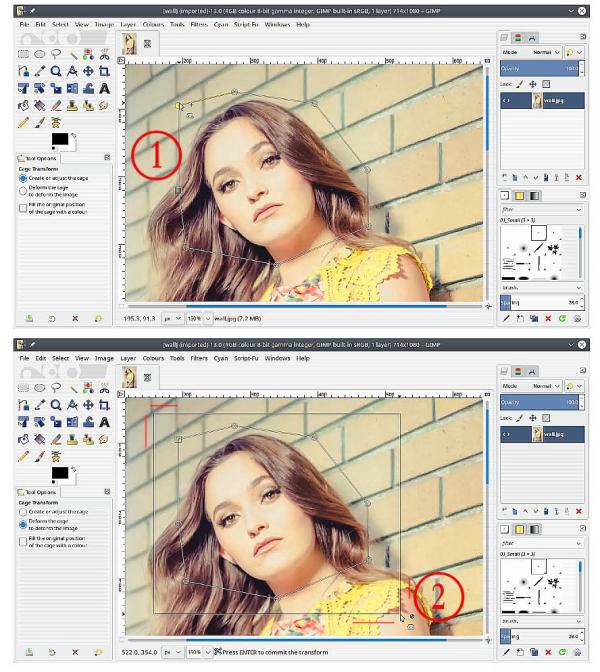 All the control points change to squares, choose one, click and drag. (3)
The un-deformed contents are moved to the new location, The cage can be used to deform the contents (4)
Quote:When I move one square at a time,  it takes a long time to change..... when you wait for each  -  one at a time.  If I move 6 squares,  that is a long time
Better than it used to be but all depends on the size of the image, or it might be the OSX version of Gimp.