05-10-2019, 05:57 PM (This post was last modified: 05-10-2019, 07:52 PM by rich2005. Edit Reason: update )
That looks like a brush outline to me.  Not one that I have. You need a screenshot like this - full interface.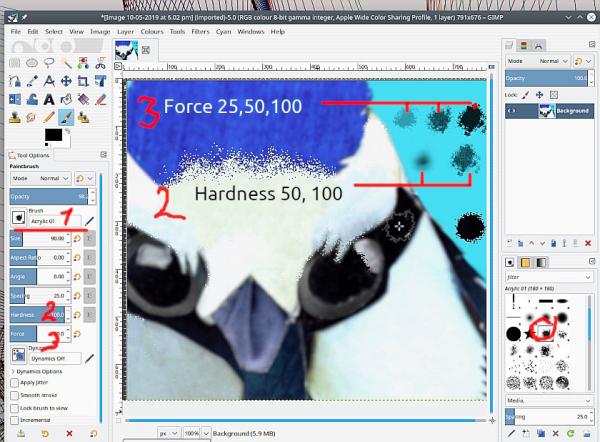 Edit: Just noticed that shows the paint tool. My bad, trying to combine screenshots. It was made using the clone tool, the hardness / force have that effect.
Same  brush - same size - same clone source. Various hardness and force.