I have just put Ubuntu 20.04 on a new disk and installed version 2.10.24 of GIMP using the "Ubuntu Software" application.
My images are stored on a secondary internal hard drive that is automatically mounted on boot.
When trying to open a file, if I click on any folder on that mounted drive I get the following error: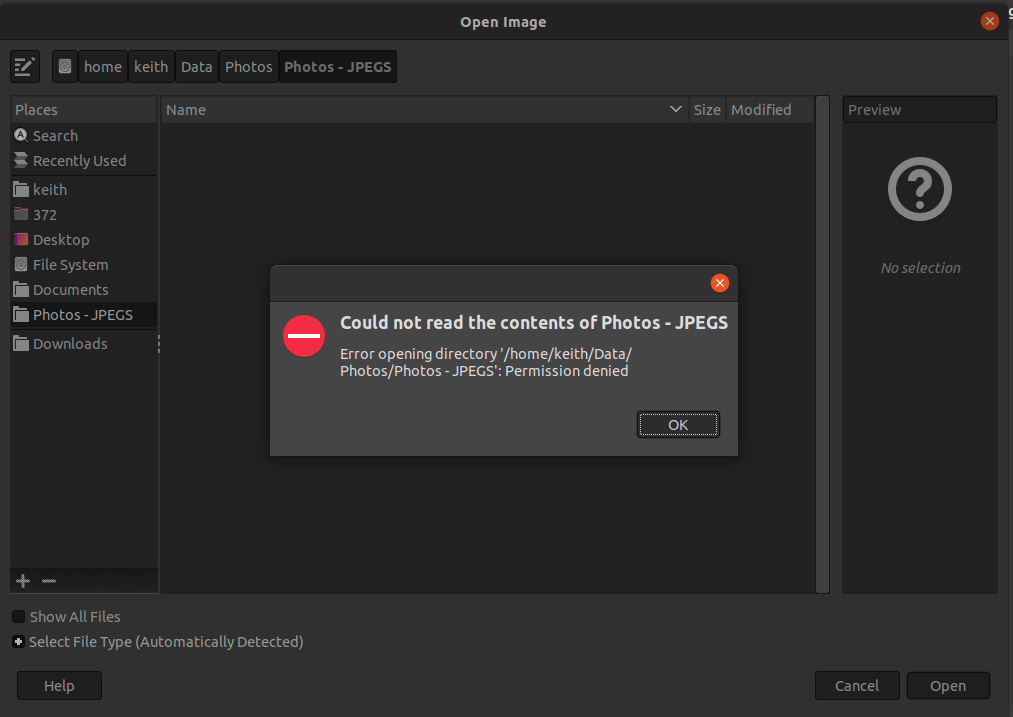 I've set all of the permissions to "On" from the Ubuntu Software app and have manually set all directories in the path to rwx across the board.
What have I forgotten?
Thanks
Keith
PS - I had no issues with the same hardware and Ubuntu 18.04 (alas, I didn't make a note of the GIMP version)