Gimp doc says "When view>dot for dot is unchecked the image should be the real size if the image resolution is the same as the screen resolution.", according to this attachment.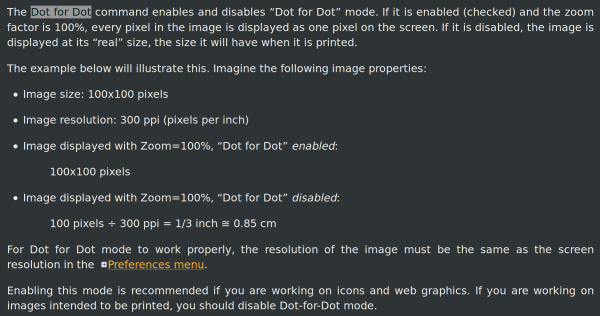 I measured my monitor vertically. I divided it by 1440p, which is my display setting. The result ppi is approximately 109 ppi.
I opened a blank new image sized 640x480 with 109 ppi resolution.
Then I unchecked the "dot for dot" in view menu.
I measured the vertical size of the image. The size is smaller than 480/109. It should be 480/109.
So, I checked the "dot for dot" in view menu. Then the size is 480/109.
Why is this happen?