10-08-2019, 12:38 PM
Hi everyone, i'm new forum user.
I've been using gimp for a year and everithings running ok until yesterday night when a input output error was appeared.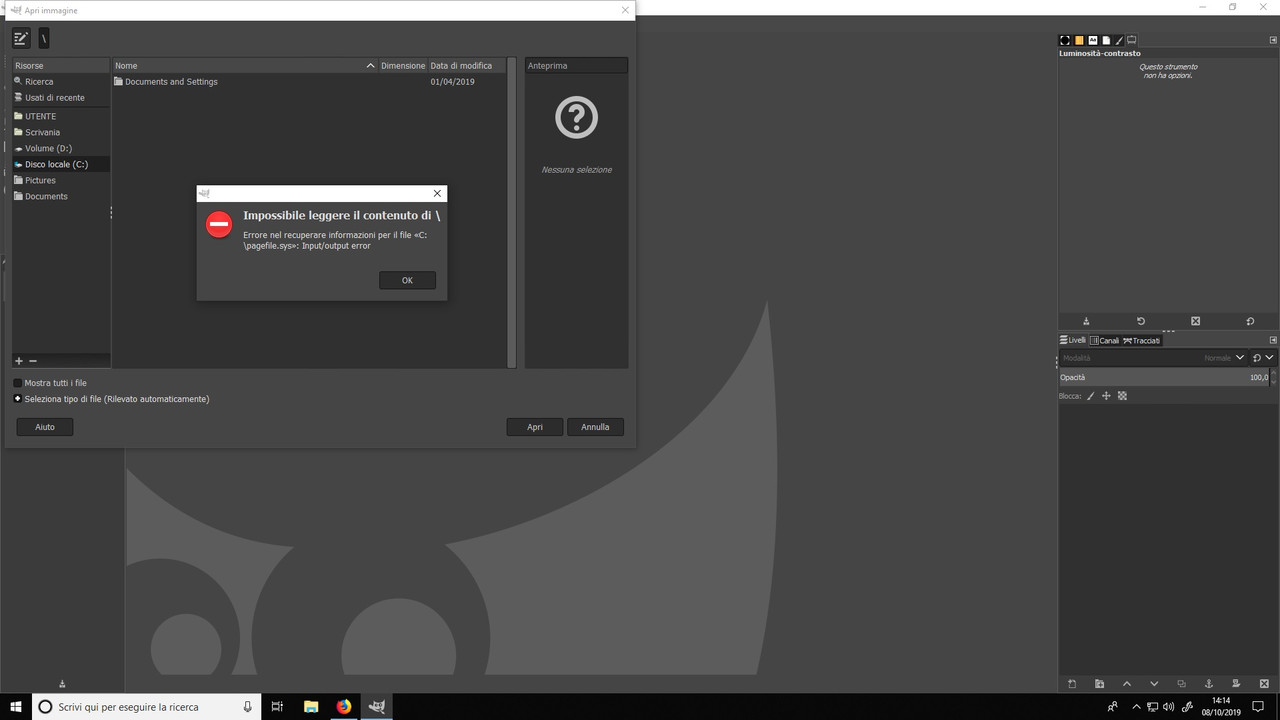 Translate:
impossible to read the content c:\pagefile.sys
in addition to this problem nick collection free tools has stopped working.
Can someone help me??