Panorama software, lots of it are available. But can it be done with gimp? Yes there are some plugins, but let's try it with gimp in combination with Ottia Tuota tools. In this example 2 photos made handhold are used. The photos should overlap a lot like the ones here. Place them in a canvas that is big enough to place the two photos side by side. Make two paths (4 points) referring to the same information on both photos. 

Use the Filters / Distorts / Perspective transform / Perspective transform - 4 points to 4 points plugin from Ottia Tuota. Et voilà, the photos are nicely stitched.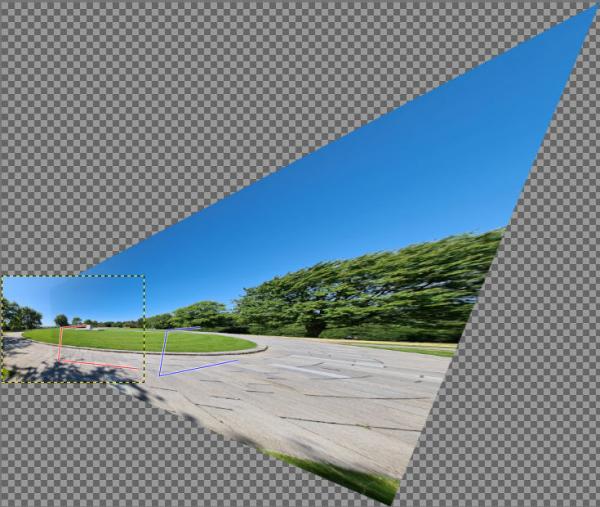 Now use the gimp Colours / Exposure tool to match the color exposure and use the erase tool with a soft brush to blend the two layers. Flatten the image and use the 3D transform tool and the crop tool to adjust the result.