03-21-2019, 01:05 AM (This post was last modified: 03-21-2019, 01:06 AM by AceMcHammer.)
So I went to this Youtube video to see how to create text along a path:
https://www.youtube.com/watch?v=6nHyKrJwsaE
The trouble is that after making the text along the path, by some glitch or misstep, sometime the text is not centered in the middle of the path. When it does this I figure I could just move the text and reorient the text to fix the placement issue. I cannot figure out how to move the text that has been fixed to a path. Here's an example of what I'm talking about. The top text came out centered for some reason. Good. But the bottom text was off center. When I right click on the bottom text layer, I chose "Add To Selection" and it looks like my path text is selected but I still cannot move the text with the move tool: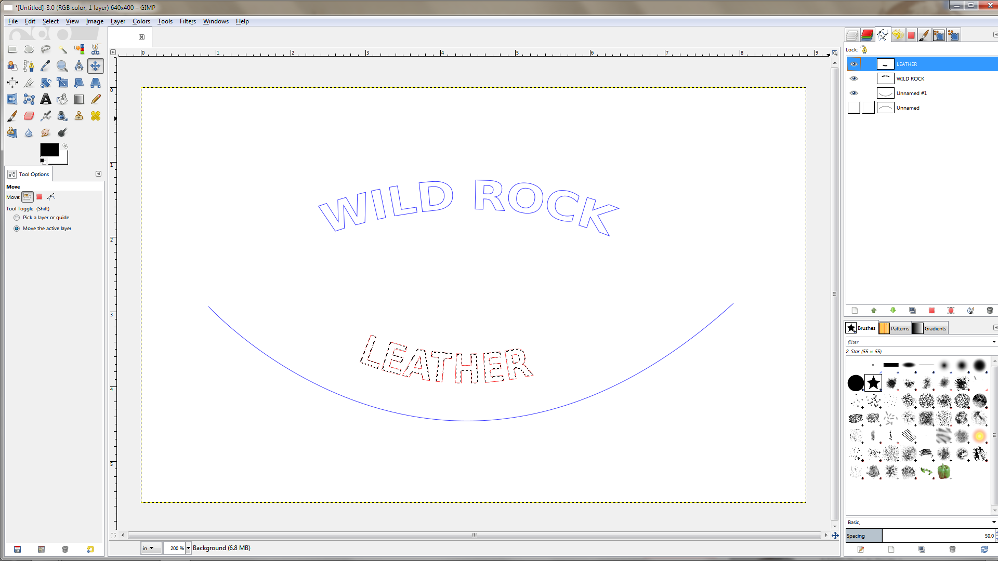 See how the word leather seems to be selected but there seems to be no way to move the text around the art space. Aside from moving the text left, right, up and down I would also want to free orient the text too to get it placed just right.