02-11-2021, 12:29 PM
Hi,
I'm getting the following error:
Error: eval: unbound variable: FG-IMAGE-FILL
I believe it is due to an outdated command that should be changed.
But even consulting the Procedure Browser I don't know how to solve this problem.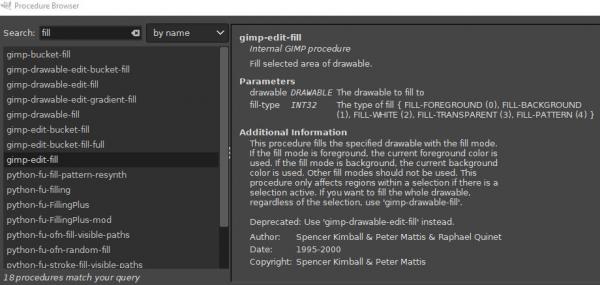 I tried to replace
gimp-edit-fill
with
gimp-drawable-edit-fill
but it was more complicated than I thought and I ended up giving up.
Could someone help me with this?
///// Gimp 2.10.21 Samj's Portable - Win10 /////
Thx.