Not mad at GIMP, the forum just ate my earlier post. lol. Probably too many image examples. I will try to be more concise.
Found this post: 
https://www.gimp-forum.net/Thread-Roofto...p-building
Rich made a video on that one that was excellent and just wanted to shout out to Rich for doing these, they are a life saver.
So I build maps, different kinds depending on needs for gaming. At the moment, I am looking to texture, pattern or stamp buildings for about 70 cities. These were generated using the Watabou generator and thus the angles of the buildings can be quite varied. I am looking for a way to align the rooftop patterns to the angles of the roof, essentially, in a quick manner. Here is an example city:
Here are some examples I have done, which work because I played with each of them for 10-15 minutes to figure out a pattern that worked with the angle of the building. I am using filters to apply the textures right now because of speed, but I would ideally like to use real pattern images or a brush.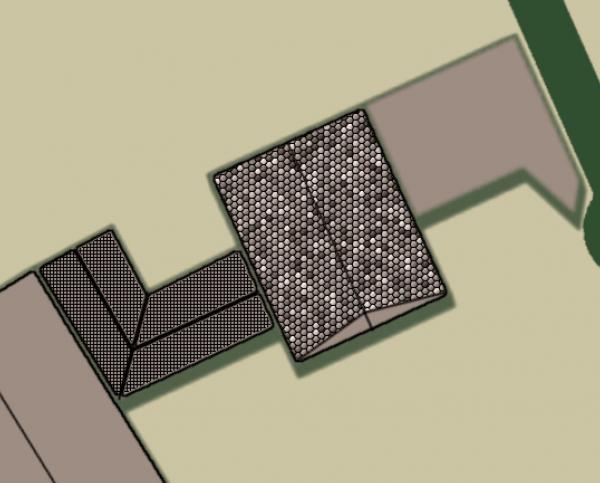 Hopefully I have been clear on what I am trying to do, but in summary I'd like to find an easy way to apply textures to roughly rectangular areas that align to the angle of the rectangle, rather than to the X-Y axis of the image.
Thanks for any thoughts.
- E