04-28-2021, 01:49 PM
Hi,
About the function
Layer ➤ Crop To Content
it would be expected that
only the empty areas (with transparency) would be removed from the layer
and if there were no empty areas nothing would be changed.
Why then, in some cases, does the cut remove areas with content?
In the example below, only the
crop to content
filter was applied to images 01 and 02.
• Image 01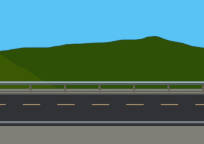 As seen in images 02 and 03, part of the content of these layers was removed leaving a transparent area.
• Image 02
• Image 03

Any configuration that I am losing and that is generating this unwanted result? A bug? What would be the explanation?
* Original image created by teapot in GC.
Thx