Hi,
I have my default quality saved as 80% on
Export Image as JPEG
window. But whenever I open some images to make edits and then export, the slider on
Quality
option always appears at a different value, like 90%, 93%, 100% etc. It doesn't keep my saved default value selected. Every time, I have to click
Load Defaults
button.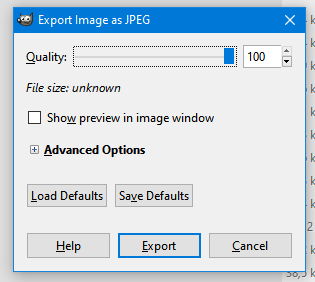 Any ideas how to fix this? I'm on GIMP 2.8.20, if it makes any difference. Thanks!