Thread Rating:
Folders location errors.
(05-23-2023, 05:24 PM)

gallo Wrote: ]
Flatpak Gimp 2.10.34
Mint Linux 20.3

Have been trying install RemBG for the last couple of days without any success.
The below error is whats throwing me off. Am getting this error on all the folders.
Tried manually searching and they are not there,  Any ideas???
It is because you have an existing Gimp user profile in ~/.config  When the flatpak Gimp is first run it fails to create the flatpak user profile folders.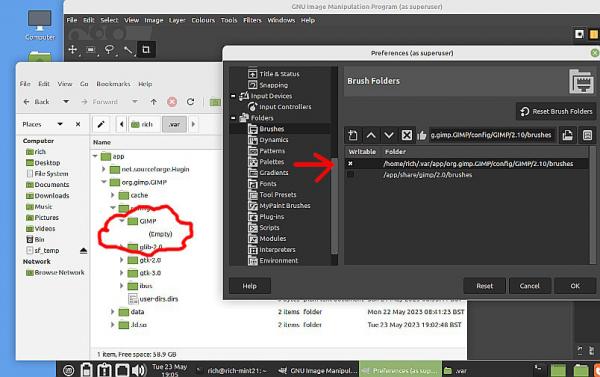 The solution is 
1. Temporarily rename your old Gimp profile to disable it ~/.config/GIMP-backup
2. Delete the flatpak Gimp user profile ~/.var/app/org.gimp.GIMP/config/GIMP
3. Run the flatpak Gimp to create a new User profile.
(if needed for an old Gimp rename the ~./config one back)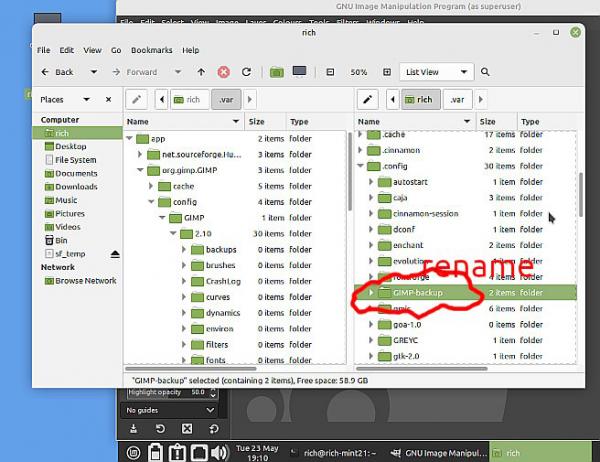 ---
Best of luck with that RemBG. Has anyone got it to work ?
Thanks for the response.....Ended up uninstalling and reinstalling No error messages.
Really wish someone would come up with a precise way way to get RemBG to work in Linux.