01-23-2018, 04:40 PM (This post was last modified: 01-23-2018, 04:48 PM by rich2005. Edit Reason: ran out of attachment space )
Another post asked about using the PhotoShop NIK collection of filters with Gimp and was a bit baffled about the necessary modifications to the shellout.py plugin.
The easiest way by far is install the Gimp 2.9 development from
http://www.partha.com
It has pre-configured 'launchers' for each filter. Unfortunately these do not work with the regular Gimp 2.8.x so a quick modification to shellout.py attached. To avoid any confusion it is called NIKshell.py
First though you need the monster 450 MB NIK collection installer.
1. Go to
https://www.google.com/nikcollection/
and click on download.
2. You need to enter an email address, where they send a down load link. It can be a disposable email address, it is try-and-see what works.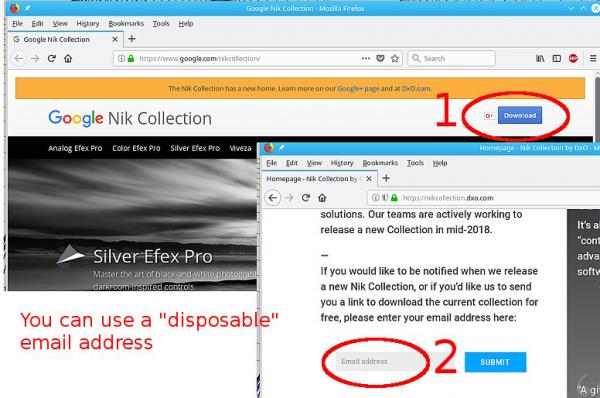 3. With Nikcollection installer and NIKshell.py downloaded, Run the Nikcollection installer. Choose language.
4. Just continue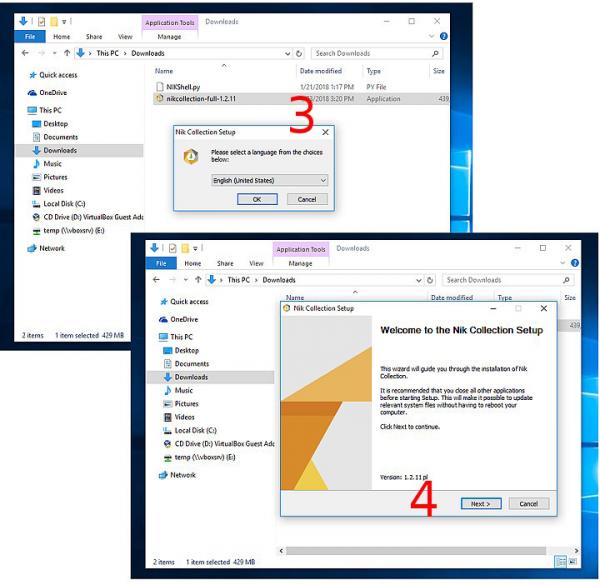 5. The usual license agreement that nobody ever reads
6. The important bit, accept the default Destination folder. The NIKshell.py script is setup for there.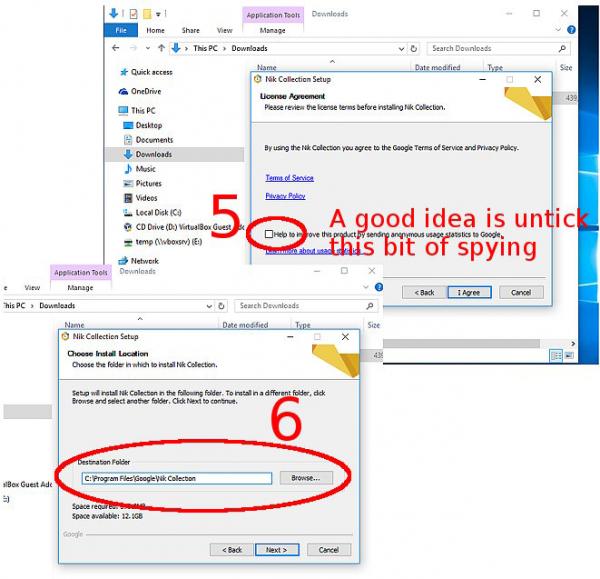 7. Almost at the end, nothing to do here, Click on Install.
The NIKshell.py plugin
This is a regular Gimp plugin. Unzip it. Put it in your Gimp profile, usually:
C:\Users\your-name\.gimp-2.8\plug-ins
Start Gimp, open an image, bottom of the Filters menu is NIKshell, which opens a dialogue. Choose a filter and ok
Looks like this, these are monsters and might run a little slow. When complete a "Save" takes you back to Gimp.