06-24-2020, 09:52 AM (This post was last modified: 07-01-2020, 09:00 AM by rich2005. Edit Reason: corrected title )
A set of brushes / dynamics / presets specifically for Gimp 2.10.20  These largely replicate the mypaint brushes but in native Gimp format.  Aimed at the more artistic Gimp user.
You can download and the read notes, view example videos at
https://github.com/SenlinOS/SLOS-GIMPainter
I tried out in kubuntu linux Ok there and a quick try with a Win10 Gimp 2.10.20. Installation at its most basic. Copy the SLOS folders to the respective (brush / tool-presets / dynamics) User profile folders. Example for the brushes.
You can access the presets bottom of the Tool options menu but depending on screen size a separate dock works well with icons.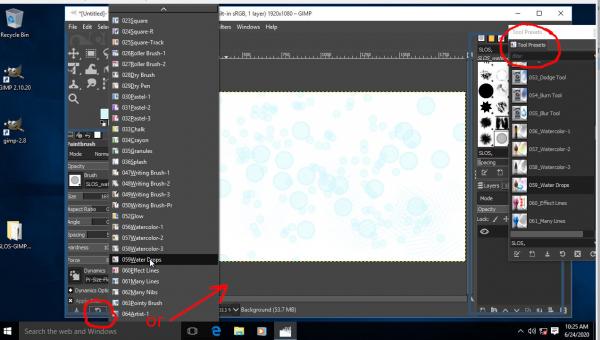 Obviously a lot of work has gone into these resources.