Many times I've encountered derogatory comments about using digital tools
in the creation of illustration. My assurance is that I was painting, drawing and selling the art in 1964, and I didn't start using computer tools (they weren't available) until 1994. There's 30 years proving I could draw and paint without computer aids.
Should artists make their own brushes,
grind berries to make their own paint rather than use any store-bought accessories - and what about canvas and paper? 
I embraced the technical age, and never looked back. (went all digital in the mid-90s)
No craftsman normally only uses one tool.
If a carpenter could only have a saw, he would be pretty stymied in making a living.
I use Gimp + other tools, including 3D programs to do my work, whether it's for commissions or for my own pastime. 
I often sit and doodle with pencil and pad, so I can still use the basics.
A few examples...
The Library at the Augusta National course
(home of the Master's Golf Tournament)
I built all the parts as 3d images, allowing me to rotate, reposition adjust angles, etc. before actually creating a line-style drawing to avoid the hard look of computer art. (illustration for a publication in Georgia, and it was picked up and published - by permission - in a golf magazine in England) This avoided a nightmare olf doing everything from scratch if there were errors or of a client wanted a change - (always happening)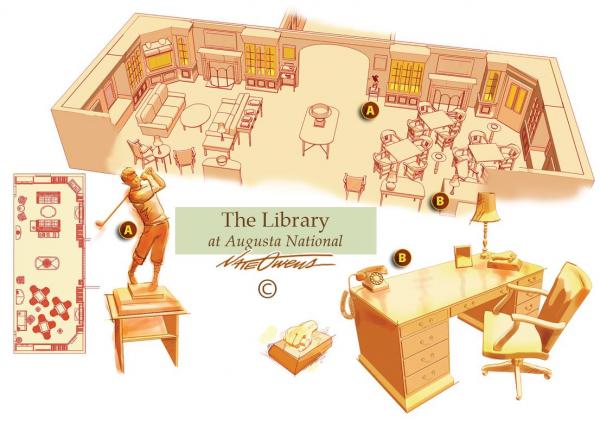 There are times when the 3D look is the way to go for the project....
... and when 3D

is

the product...
(table-top figurines, trophies, etc.)