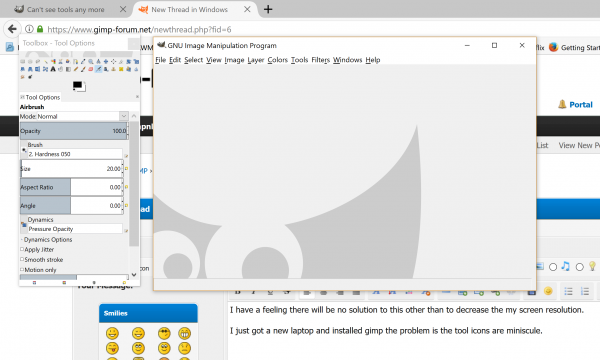 I have a feeling there will be no solution to this other than to decrease the my screen resolution.
I just got a new laptop and installed gimp the problem is the tool icons are miniscule. Is there any other way to solve this? Thanks!
I was going to include a screenshot to demonstrate just how bad the issue is but this site apparently only allows linking to websites and I am not sure how to post that way. I did discover an attachment button though, so ... yeah.
Thanks in advance for any help.