12-31-2020, 07:46 AM (This post was last modified: 12-31-2020, 08:12 AM by Greencedar.)
Using GIMP 2.8 I initially, because I am a beginner and did not understand how to fully use GIMP, I made a simple 'square' logo for a Subscribe Button. The 'square' logo subscribe button was my first attempt and it uploaded on my YouTube channel properly and it works. I did not use any coloring on the 'square' logo, and no 'button shape.'
After watching, and following, two "How to Create a Subscribe Button," videos, in order to improve my site, I decided to make a regular 'Subscribe Button.' I actually made several, but, no matter how I change it, none of the buttons will upload. I am giving one example of several. So, obviously, I am doing something wrong.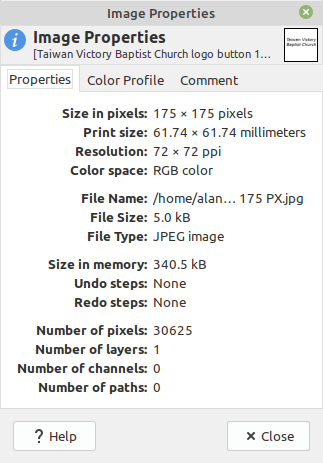 New Subscribe Button – Image Properties - Will not upload: 
New Subscribe Button - Scale Image Properties: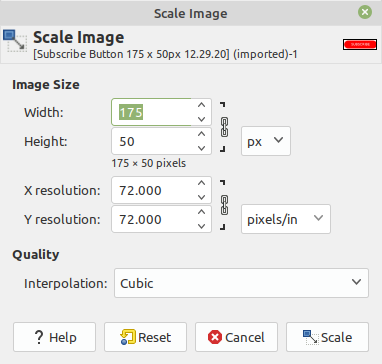 Can anybody tell me where I erred? Any suggestions? Any tutorials, or YouTube videos you can direct me to? Any help, or comments, are appreciated.
p { margin-bottom: 0.1in; line-height: 115%; }